Window Banners
Fisher's window banners are perfect for highlighting your weekly promotions and catch customer's attention as they enter or drive by your strore.
Cost-Effective
Customizable
Available in different paper types
No minimum order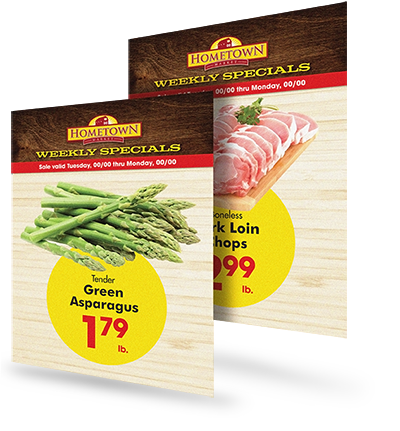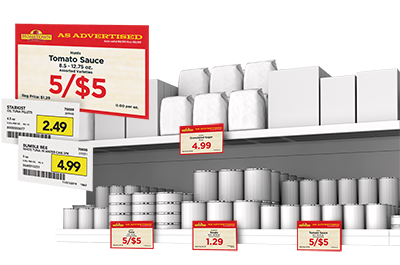 Shelf Talkers
Finding sale items in a retail store should be easy.  Our eye-catching shelf cards guide shoppers to your promotions. Fisher's automated variable data printing can turn your spreadsheets into attractive, easy-to-read shelf talkers that highlights your weekly sale items, saving you time and money.
Custom Shelf Talkers
Take your shelf talkers to the next level.
Add attractive product photos to highlight your sale items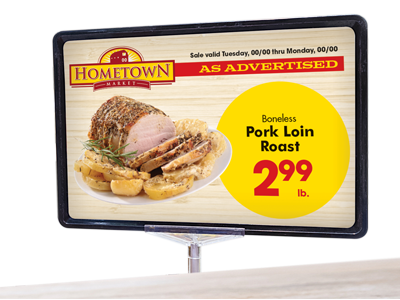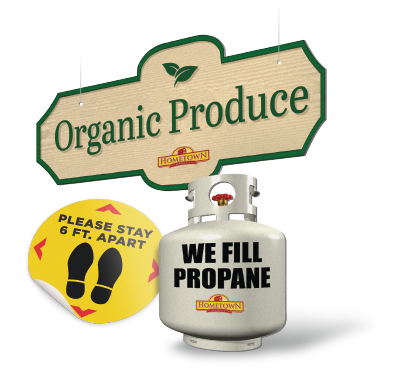 Die-Cut Signage
Make an impact with our specialty die-cut signage solutions.
Customizable to any shape
Available in a wide variety of substrates including decals
Hanging or standing hardware included
Exterior Banners & Posters
Make an impact with our specialty die-cut signage solutions.
Weather-resistant substrates available for outdoor use
Long or short term signage to fit your budget
Stanchion signs available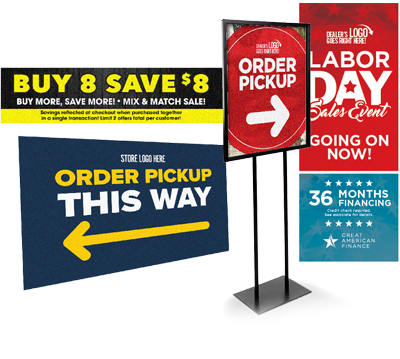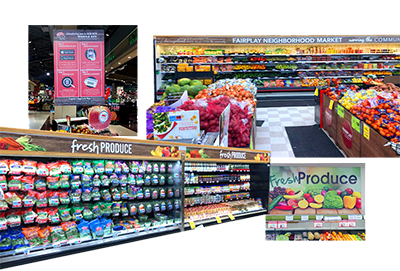 Large Format Signage
Department Signage
Stich multiple signs for large formats
In-store Permanent Signs
Unique Substrates
Fisher's state-of-the-art presses can print on multiple substrates, including high-quality magnets, decals and composite metals that can be customized and die-cut.