WHAT
We build web experiences that deliver on business goals. Our full-stack development team utilizes a suite of best-in-class web technologies, but can also work with existing environments and legacy code.
Have a vision for your company online? The Fisher Digital Web Development Team is here to show you the way.
WHY
Brick and mortar or 100% online, your website is your storefront to the world. Every dollar spent on digital advertising and a majority of traditional advertising will send prospects to your website first, so it should go without saying that your website should be the best representation of your company, period.
Consumers expect it to be and immediately judge your company by your website.
---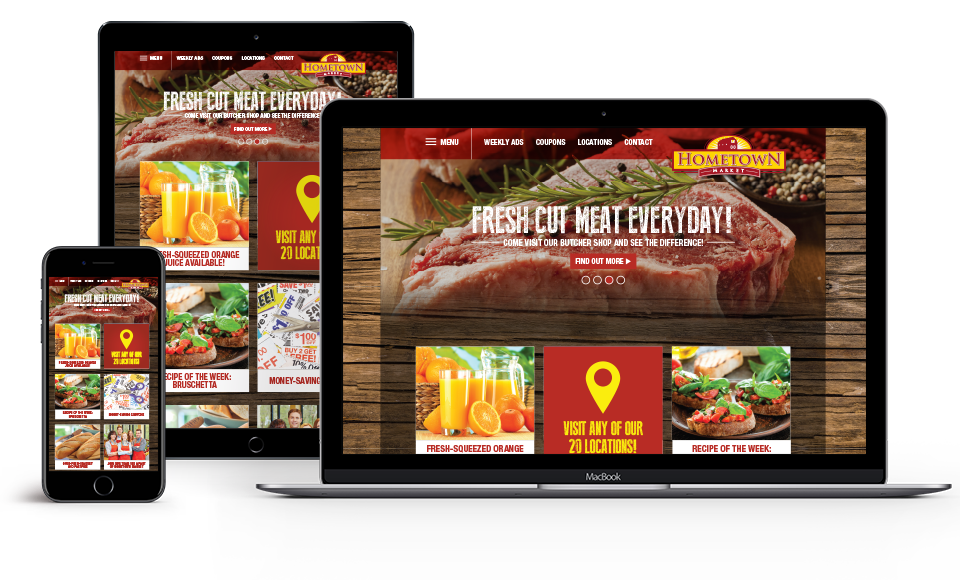 Provide a great user experience for your customers with your own online space.
Since you are reading this on our website, you know that websites are a great way to make your business information accessible 24/7. Today's digitally-savvy customers are researching businesses online before deciding where to shop.
---
WEBSITE WOW FACTORS
Responsive Design
Content Management System
E-Commerce Solutions
Reporting and Analytics
We bring best-in-class solutions to accommodate your business objectives. We custom-design your website with features your customers will love and with a look that complements your brand.
---
Responsive Design
The majority of Internet users access websites through a mobile device. Responsive websites adapt to the device for a better user experience. All our websites are responsive out of the box so your content is readable and engaging whether your website is accessed on a smartphone, desktop or tablet.
Content Management System
We use Content Management Systems that offer the highest degree of performance, security and customizability. No coding ability is required to edit content on your website.
E-Commerce Solutions
The combination of great design and an exceptional online shopping experience is essential. Our first step is to gain a thorough understanding of your needs and review your analytics. From there, we use our expertise in design and user experience that transforms website traffic into conversions.
Reporting and Analytics
We track and measure key performance indicators showing how your website is performing, including your audience size and which pages are receiving the most views.
---